Recent Work
---
---
​

There Is No Longer Safety In The Sacred

8" x 10" 2020

The foundation was sound.

Or so we thought.

Our roots were strong.

Or so we thought.

Our convictions were just and shakeable.

Or so we thought.

But the temptesst blew,

The heavens crackled,

And the ground heaved and split...

And we were sent adrift.

Courtesy of 2020
---
See me in the latest issue of the online magazine Subjectiv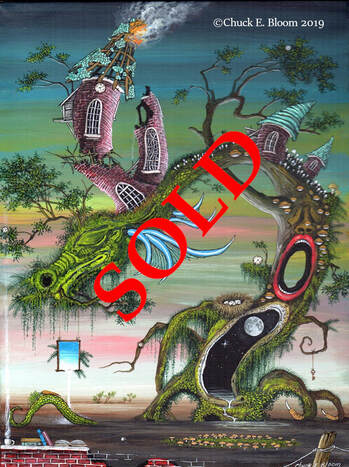 The Grand Misgivings of Enchantment
12" x 9" 2019 SOLD

It is a good idea to be unsure...to doubt. There is so much to know...to be sure about. The alignment of the stars, the pattern of toadstools in the meadow, and the direction of the wind. There are the words written by others. Trusting their knowledge. Then there is the key that unlocks it all. But be cautious, for when the dragon wakes, it will not be sleep again until satisfied.

​
The Witch's Santuary
7" x 5", 2019 (click on picture to purchase)

The place was built haphazardly... over time... by many hands. Each with their own private intentions. Knowledge, some better forgotten, and some too painful to forget. Always watched over by a slowly blinking lunar eye.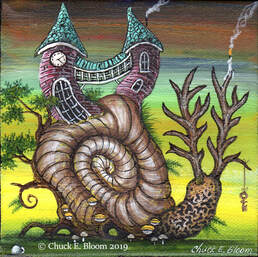 Pagan Adaptation
4" x 4", 2019 (click on picture to purchase)

The flickering flame guides the way to a key that is always just out of reach. Progress is slow, roots nourish and and hinder the traveler. The quest is the purpose. Better to make ones self at home and enjoy the journey.